Inclusive education is one of the government policy, however due to various practical & strategic impediments, implementation of the policy had been beyond reality. Despite of the challenges, SEED offered its hands to Education Department to pioneer special education unit, and the pilot project was initiated in Thalikkulam Government Tamil Mixed School in year 2006 with the approval and blessings of Department of Education. The two years pilot project saw many challenges, and ultimately the team reaped its success, as a result of which, the Education Department approved SEED to expand the initiative and as at 2017, SEED has established and facilitated 35 special education units in 33 schools. Currently 172 special need children are benefited from the units and witness their learning as well as taking part in school activities just like any other children; i.e. they take lead and address the school assembly.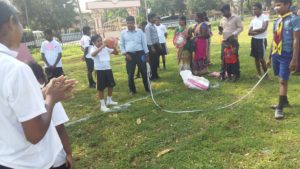 The Special Education Units have now been improved to be models schools in the Northern Province and school authorities and interested NGO's pay exposure visits to these units. In addition, SEED's capacity to facilitate special needs education units have been improved tremendously and is recognized by the education department that has requested SEED to capacitate the relevant government staffs designated to implement Special Needs Education Units.
We are proud of our approach, we spend considerable time conducting needs assessments and involving our constituents from the very beginning in the planning of our projects to ensure participatory approach and a sense of ownership at the grassroots. We use an integrated model of community rather than focusing on one particular vulnerable group and ensure that everyone is involved in the development of the community so we are inclusive. We do not make assumptions about what our constituents can or cannot do; instead we assist them in developing their skills and becoming empowered and self-sustainable.
Community Based Rehabilitation (CBR)
The CBR programme focuses on enhancing the quality of life for people with disabilities and their families, meeting basic needs and ensuring inclusion and participation. The CBR programme was initiated in 2001 and has evolved to become a multi-facetted programme to empower persons with special needs to access and benefit from education, employment, health and social services. The CBR programme is implemented through the combined efforts of people with special needs, their families, organisations and communities, relevant government and non-government health, education, vocational, social and other services. The SEED model has been replicated by other organisations in Sri Lanka. The SEED CBR programme has supported over 500 beneficiaries of all ages in 7 GN divisions. The term 'special needs' has been introduced to counter the negative stereotype associated with disability (especially in the Tamil language). After successful intervention by SEED, persons with special needs are now eligible for very basic state welfare support payments – which they had previously been excluded from. The model is now evolving with the responsibility for management of services at a village level shifting to community rehabilitation committees (CRCs) in 5 GN divisions, with legal constitutions and recognition.
SEED engaged in emergency relief, rehabilitation and reconstruction work after the tsunami that hit the North, East and South Eastern coastal areas of Sri Lanka in December 2004. SEED worked with other humanitarian NGOs to assist the tsunami survivors in Mullaittivu (North) and Batticaloa (East). By the end of 2007 SEED had completed and handed over 406 permanent houses. Cash grants were provided to support income generation through all kinds of small businesses.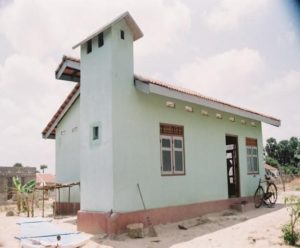 SEED has continued this relief work, towards IDP influx in 2009 and served 24000 people in the menik farm with food, Non-food relief, transitional shelters, and education facilities.
Integrated Resettlement Programmes
SEED has undertaken 10 Resettlement Programmes, and worked with families who have returned to their homes or who have been resettled following protracted displaced from their homes during the conflict. SEED has worked with 1500 families (7000 individuals) in 20 villages.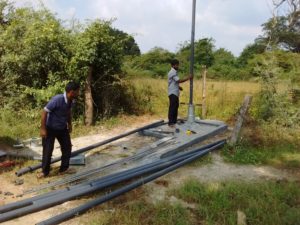 SEED have constructed / renovated safe and water proof house, latrines with tub & soakage pit, open well for domestic purpose, tube wells for drinking water, access to education and other basic needs for families affected by conflicts. The individual families who were initially resettled are now working together as a community. Most communities have a saving scheme in place to promote regular saving habit, financial stability and self-sustainability.
In 2000 SEED established the Empowerment Campus to respond to the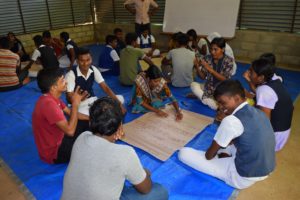 educational needs of children with mild to severe learning difficulties and children with hearing and speech impairment who had been neglected by the system in Vavuniya. Each enrolled child has an individually personalised training programme including basic reading skills, writing, arithmetic, sign language and life skills.
Additionally, physical rehabilitation therapy, extensive sign language training and sound lessons are provided as appropriate to needs. The present coverage of SEED is 17 GN Divisions in the district of Vavuniya and facilities are available to accommodate 75 children in the EC.
Over the years SEED has developed strong and valuable partnerships with various national and local governments, and international NGOs. We work with partners and agencies that are committed to the development and empowerment of the Vavuniya District community with particular focus on certain marginalised and vulnerable groups.
We are also active in a number of local, regional, national networks and consortiums to share our knowledge and experiences, improve our learning and understanding, build capacity and capability, co-ordinate efforts and minimise duplication. We have worked with a wide range of partners in delivering projects (Please see Partners & finance section).
Engaging Youth in Community Development
In 2015, for the first time in its 20 year history, SEED launched a series of community-based interventions focusing on youth and the positive roles that young people can play within their communities in the broader context of promoting peace and social cohesion in the conflict-affected district of Vavuniya.  
To foster youth resilience and leadership, and to prevent young people from engaging in violence, SEED developed the capacities and leadership skills of young women and men from 18 villages in Asikulam and Samalankulam Grama Niladhari (GN) Divisions to form 13 registered youth clubs. Under SPICE, the youth club members were trained in non-violent communication, human rights, gender equality and leadership skills. To encourage understanding and acceptance between Tamil, Muslim and Sinhalese youth in Vavuniya district, SEED facilitated exchange visits where the group met with Buddhist monks, families and youth from Sinhala and Muslim communities.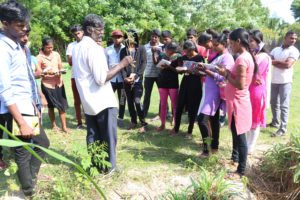 Today, the youth have initiated a number of activities that promote their communities' development such as public cleaning campaigns, road renovation projects, street theatres, temple festivals and sports days which provides the villages' residents – many of who are resettled or have relocated to the two GN divisions to come together, interact and improve relationships. To gain the recognition and acceptance from their communities, the youth club members invite community leaders and parents to attend their meetings and to participate in the activities that they organize